Unique Landscaping Logo Design
Dec 9, 2019
Portfolio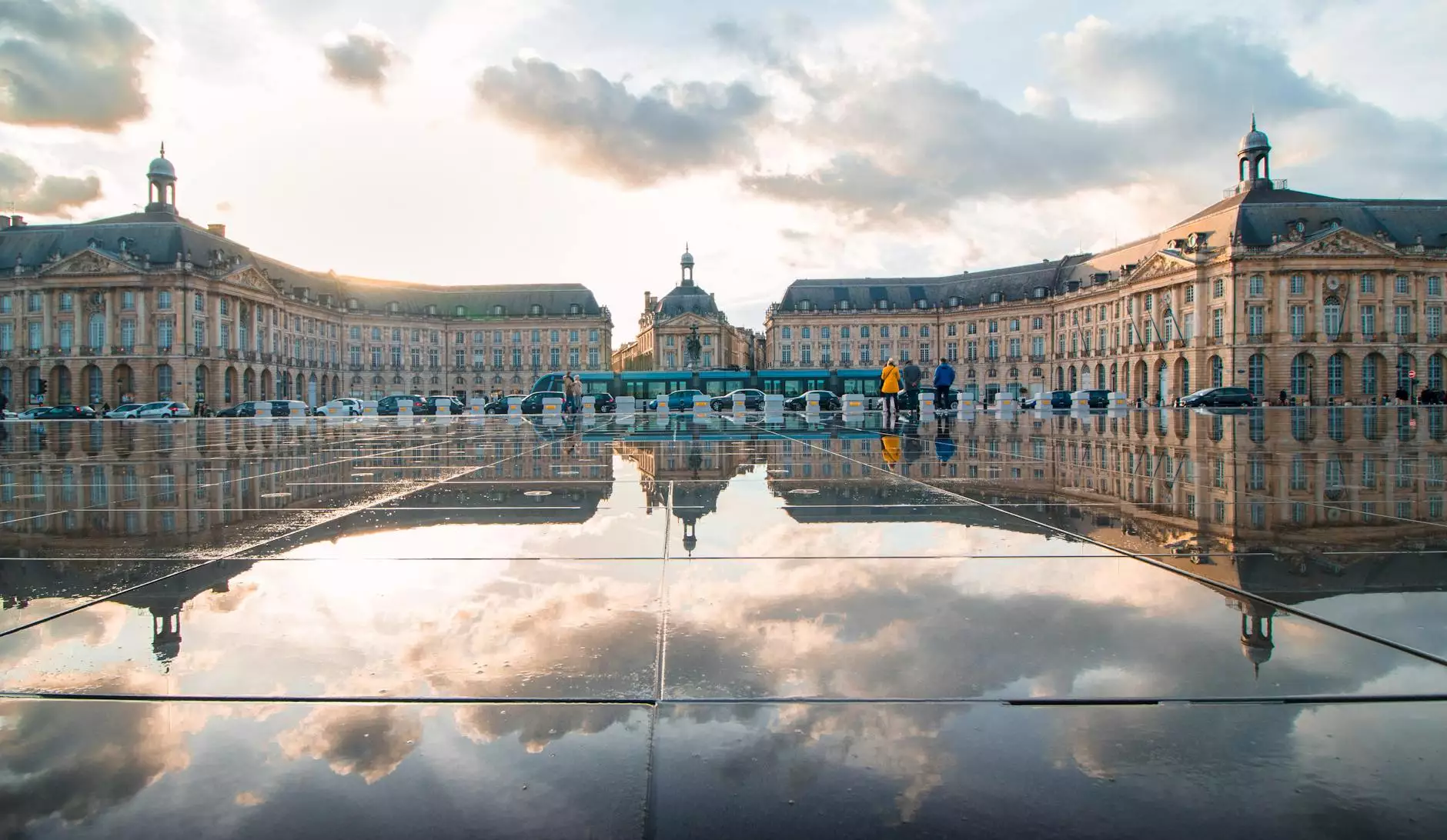 Enhance Your Landscaping Business's Brand with a Custom Logo
As a landscaping business owner, establishing a strong brand identity is crucial for attracting and retaining customers. One essential component of your brand is a unique and professional logo that reflects the essence of your landscaping services. At World Web Builder, we specialize in providing top-notch logo design services tailored to meet the specific needs of businesses in the landscaping industry.
Why Choose World Web Builder for Your Landscaping Logo Design?
With years of experience in the business and consumer services industry, World Web Builder understands the importance of a visually appealing and memorable logo. Our team of highly skilled and creative designers works closely with you to create a landscaping logo that captures the essence of your business while resonating with your target audience.
Comprehensive Logo Design Process
Our logo design process is comprehensive and designed to deliver exceptional results. We believe that a successful logo should reflect your unique value proposition while standing out from competitors in the industry. Here's a brief overview of our process:
Requirement Gathering: We start by understanding your business goals, target audience, and design preferences. This step helps us gather crucial information to create a logo that aligns with your brand and resonates with your customers.
Concept Development: Our design team presents you with a range of logo concepts based on the gathered requirements. We carefully consider color schemes, typography, and imagery to craft unique designs that capture the essence of your landscaping business.
Refinement: After receiving your feedback, we refine the selected logo concepts until we achieve your complete satisfaction. We value your input throughout the process and work collaboratively to create a final design that fulfills your vision.
Finalizing: Once you approve the final logo design, we provide you with the necessary files in various formats for both online and offline usage. We ensure that your logo is easily scalable and can be applied to various marketing materials seamlessly.
The Importance of a Unique Landscaping Logo
A well-designed and unique landscaping logo plays a significant role in shaping your business's overall brand image. Here are a few reasons why investing in a professional logo is essential:
Instant Brand Recognition: A distinctive and memorable logo helps your landscaping business stand out in a crowded market. It allows potential customers to recognize and remember your brand, leading to increased visibility and credibility.
Establishes Trust: A professionally designed logo creates a sense of trust and professionalism, reassuring customers that you are a reputable landscaping service provider. It conveys dedication, attention to detail, and a commitment to delivering exceptional results.
Differentiation from Competitors: With a unique logo, your business can differentiate itself from competitors and establish a strong market position. A visually appealing logo helps you make a positive first impression and sets you apart from others in the industry.
Consistency Across Branding: Your logo serves as the foundation for all marketing and branding efforts. It provides a cohesive visual identity that can be consistently applied across various channels, including your website, social media profiles, business cards, and signage.
Contact Us for Your Landscaping Logo Design Needs
Ready to take your landscaping business's brand to the next level? World Web Builder is here to help. Our team of experts is dedicated to creating unique and visually captivating logos that reflect your business's values and resonate with your target audience. Contact us today to discuss your landscaping logo design requirements and let us assist you in standing out from the competition.
Clients' Testimonials
"World Web Builder has transformed our landscaping business with their exceptional logo design. The logo perfectly captures the essence of our services, and we have received numerous compliments from our clients. Highly recommended!" - John Doe, Landscaping Business Owner
"The professionalism and creativity of World Web Builder's design team have exceeded our expectations. Our new logo has given us the confidence to promote our landscaping business with pride. Thank you for your outstanding work!" - Jane Smith, Landscaping Service Provider
FAQs
Q: How long does the logo design process take?
A: The duration of the logo design process depends on the complexity of your requirements and the number of revisions. However, we strive to deliver quality designs within a reasonable timeframe, ensuring that we don't compromise on creativity and attention to detail.
Q: What if I am not satisfied with the initial logo concepts?
A: We understand that designing a logo is a collaborative process. If you are not satisfied with the initial concepts, our design team is happy to work closely with you to understand your feedback and make the necessary revisions until we achieve your desired result.
Q: Can you assist with other branding and marketing services?
A: Absolutely! At World Web Builder, we offer a wide range of business and consumer services tailored to help businesses thrive in the digital landscape. From website development and digital marketing to branding and graphic design, we are here to be your comprehensive solution provider.