Technovative Applications
Mar 5, 2020
Portfolio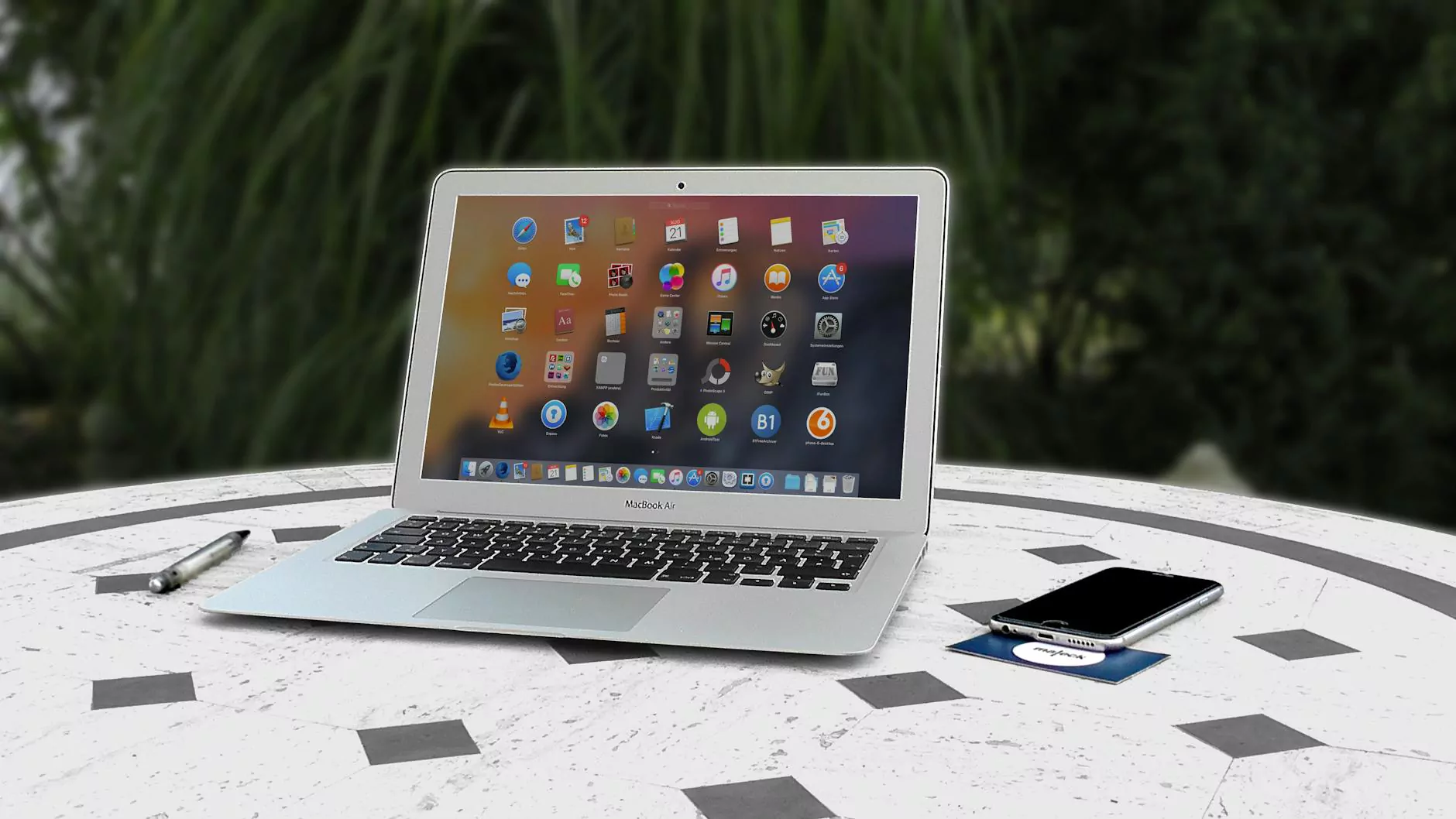 Business and Consumer Services - Website Development
Looking for a reliable and innovative website development service provider? Look no further than Technovative Applications. As a subsidiary of World Web Builder, we specialize in delivering high-end web development solutions for businesses in various industries.
The Leading Provider of Website Development Services
At Technovative Applications, we take pride in being at the forefront of technological advancements in website development. Our team of highly skilled professionals utilizes the latest tools and techniques to create visually stunning and functional websites that help businesses thrive online.
Why Choose Technovative Applications?
1. Expertise: With years of experience in the industry, our team is well-versed in the latest website development trends and best practices. We have successfully completed numerous projects, catering to the unique needs of diverse clients.
2. Custom Solutions: We understand that each business has unique requirements, and our approach reflects this understanding. Our experts work closely with clients to create customized websites that align with their brand identity and business goals.
3. Responsive Design: In today's mobile-driven world, having a responsive website is crucial. Technovative Applications ensures that your website looks stunning and functions flawlessly across all devices, providing an optimal user experience.
4. User-Friendly Interface: Usability plays a vital role in shaping the success of a website. Our team focuses on creating intuitive interfaces that make navigation seamless, ensuring visitors stay engaged and convert into valuable leads or customers.
5. SEO Optimization: We understand the importance of search engine visibility for businesses. Our websites are built with SEO in mind, following industry best practices to help you climb the search engine rankings and attract organic traffic.
Comprehensive Web Development Solutions
Technovative Applications offers a wide range of web development services tailored to meet the specific needs of businesses across diverse sectors. Our comprehensive solutions include:
Website Design and Development
We design and develop visually appealing and responsive websites that effectively communicate your brand's message to your target audience. Our creative team ensures that your website stands out, leaving a lasting impression.
E-Commerce Development
For businesses looking to venture into the world of online retail, our e-commerce development solutions are the perfect choice. We create secure and robust online stores that streamline the buying process, driving customer satisfaction and boosting sales.
Content Management Systems
Our team specializes in developing user-friendly content management systems that make it easy for businesses to update and manage their website content without any technical knowledge. Take control of your website's content effortlessly.
Mobile App Development
In addition to website development, Technovative Applications also offers mobile app development services. Whether you need a standalone app or an accompanying mobile application for your website, we have the expertise to bring your ideas to life.
Website Maintenance and Support
Our commitment to our clients extends beyond the development phase. We provide ongoing website maintenance and support services to ensure that your website remains secure, up-to-date, and optimized for peak performance.
Contact Us Today
Ready to take your online presence to the next level? Contact Technovative Applications, a leading provider of professional website development services. Our team of experts will work closely with you to understand your unique requirements and deliver a website that exceeds your expectations.
Make a wise choice for your business and partner with Technovative Applications. Experience the difference today!