Real Estate and Mortgage Logo Design
Oct 4, 2020
Portfolio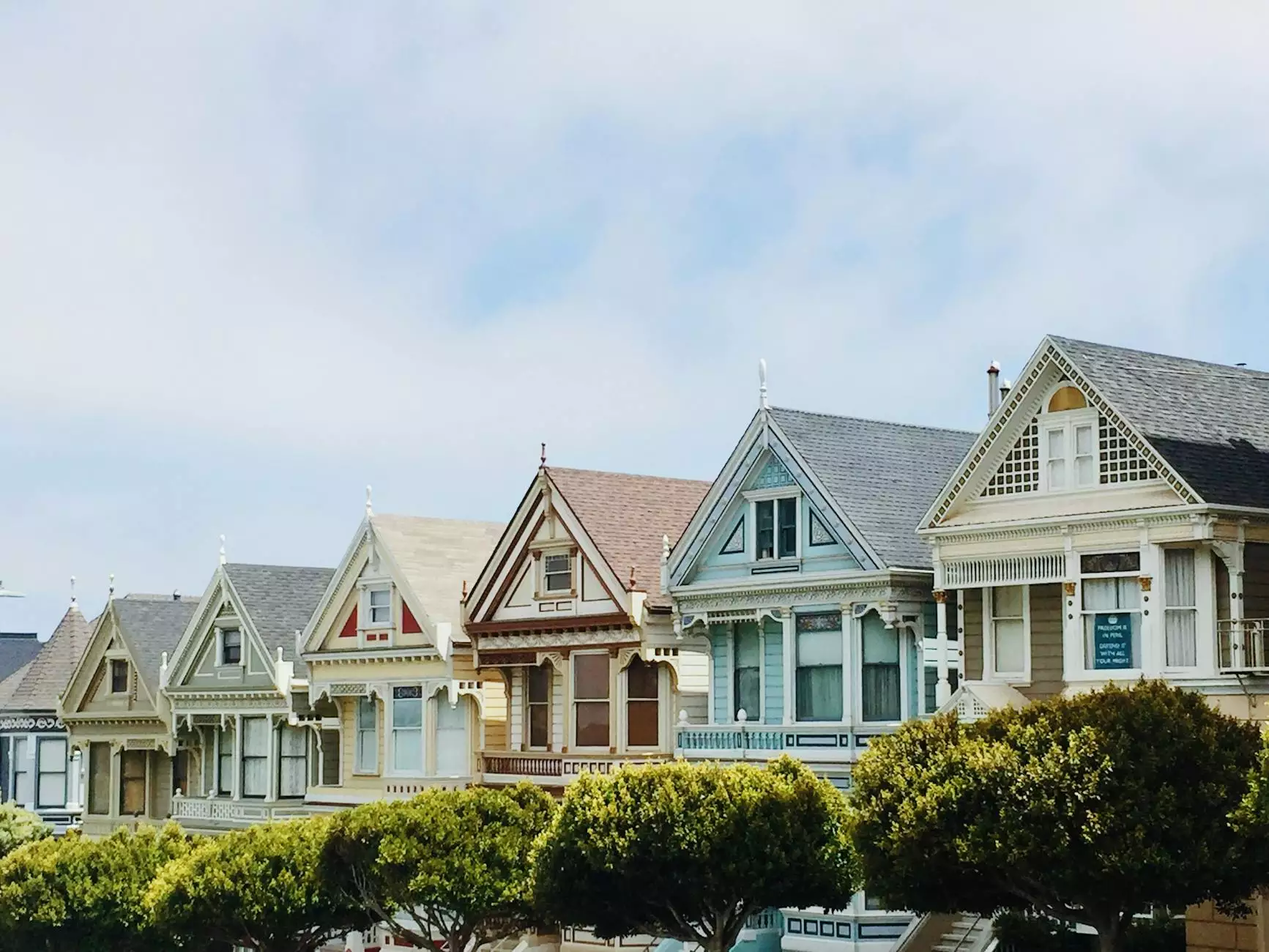 Welcome to World Web Builder, your go-to destination for professional and top-notch logo design services for the real estate and mortgage industry. We specialize in creating compelling and unique logo designs that captivate your target audience and set your brand apart from competitors.
Why is Logo Design Important for Real Estate and Mortgage Businesses?
In today's highly competitive market, establishing a strong and memorable brand identity is crucial for real estate and mortgage businesses. A well-designed logo serves as the visual representation of your company, conveying trust, expertise, and professionalism to potential clients.
A carefully crafted real estate and mortgage logo can help you create a lasting impression on clients and makes your brand instantly recognizable. It differentiates you from the competition and establishes a sense of credibility and reliability in the minds of your target audience. Investing in a high-quality logo design is an investment in the long-term success and growth of your business.
The Benefits of Professional Logo Design
At World Web Builder, we understand the unique needs and challenges of the real estate and mortgage industry. Our team of expert designers has years of experience in creating impactful logos that meet the specific requirements of businesses in this field. Here are some benefits of choosing our professional logo design services:
1. Brand Recognition
Our logo designs are carefully tailored to represent your brand effectively. We ensure that your logo is visually appealing, memorable, and aligned with your business values and goals. A well-designed logo helps your target audience identify and remember your brand, leading to increased trust and recognition.
2. Competitive Edge
In a crowded market, standing out from the crowd is essential. Our team of skilled designers will create a unique logo that sets your business apart from competitors. We analyze your target market, industry trends, and competition to develop a logo that captures your distinct positioning, making you the obvious choice for potential clients.
3. Professionalism and Trust
With our expertise in real estate and mortgage logo design, we know how to instill professionalism and trust in your brand identity. Our designs evoke confidence and credibility, reassuring your clients that they are making the right choice by choosing your services. A professional logo builds trust and helps establish lasting relationships with your clients.
4. Versatility and Scalability
Our logo designs are created with versatility in mind. Whether it's for online platforms, printed materials, or signage, your logo will maintain its clarity and impact across various mediums. We provide you with logo files that can be easily resized and used in different marketing materials, ensuring consistency and reinforcing your brand identity.
Why Choose World Web Builder for Your Real Estate and Mortgage Logo Design?
At World Web Builder, we take pride in delivering exceptional logo design solutions that exceed our clients' expectations. Here's why you should partner with us:
1. Extensive Experience
With years of experience in the website development and design industry, our team has a deep understanding of what makes a logo successful. We stay updated with the latest trends and design techniques, combining creativity with practicality to deliver outstanding results.
2. Tailored Designs
We believe in creating logo designs that are unique to each client. Our design process involves thorough research, collaboration, and a keen eye for detail to ensure that the final product matches your vision and effectively represents your business.
3. Exceptional Quality
Quality is our utmost priority. We strive for excellence in every aspect of our work, ensuring that your logo reflects professionalism, durability, and aesthetic appeal. We work closely with you to incorporate your feedback and make revisions until you are 100% satisfied with the final design.
4. Affordable Pricing
We understand that logo design is an investment for your business. That's why we offer competitive and transparent pricing plans tailored to meet various budget requirements. We believe that high-quality logo design should be accessible to all real estate and mortgage businesses.
Contact Us for Real Estate and Mortgage Logo Design Services
Ready to take your real estate or mortgage business to the next level? Contact us at World Web Builder to get started with our professional logo design services. Our team of experts is passionate about helping you create a dynamic and captivating logo that elevates your brand and sets you apart from the competition. Don't miss out on the opportunity to make a lasting impression. Reach out to us today!