Visual Search Will Amplify Lifestyle Brands
Feb 8, 2019
Blog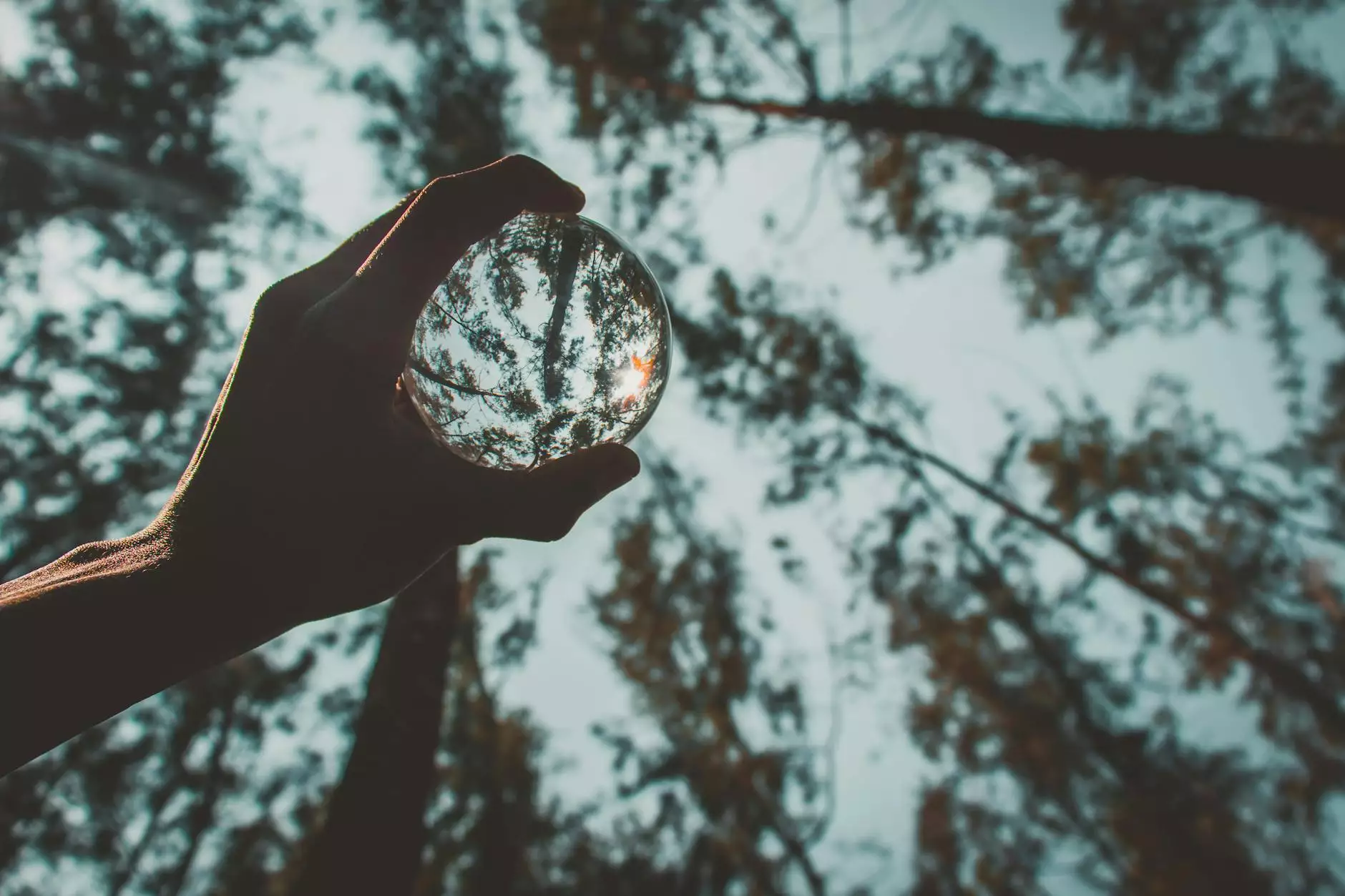 Introduction
In today's digital age, it is crucial for lifestyle brands to stay ahead of the curve and embrace innovative technologies. Visual search has emerged as a powerful tool that can significantly amplify the presence and reach of lifestyle brands. As a reputable leader in the business and consumer services sector, World Web Builder understands the immense potential of visual search in transforming the way brands connect with their target audience. In this comprehensive guide, we delve into the world of visual search and explore its impact on lifestyle brands.
What is Visual Search?
Visual search is a cutting-edge technology that allows users to search for information using images rather than text queries. By capturing the essence of an image, visual search engines analyze patterns, shapes, and colors to retrieve relevant results. This transformative technology enables users to find products, discover similar items, and obtain valuable information with just a picture.
The Rise of Visual Search
Over the past few years, visual search has gained immense popularity, revolutionizing the way people interact with digital content. According to industry reports, visual search is rapidly shaping the future of e-commerce and consumer behavior. With the advent of smartphones equipped with high-resolution cameras, users can now simply snap a picture and uncover a wealth of information instantaneously. This seamless user experience has made visual search a game-changer in the digital landscape.
Benefits of Visual Search for Lifestyle Brands
Visual search offers a multitude of benefits for lifestyle brands aiming to enhance their online presence and engage with their target audience. Let's explore some of the key advantages:
Enhanced User Experience: Visual search enables brands to provide a more intuitive and seamless user experience. By allowing users to find products effortlessly, it reduces friction in the customer journey and improves overall satisfaction.
Increased Engagement: Visual search encourages users to spend more time interacting with a brand's content. By presenting visually appealing and personalized recommendations, brands can capture users' attention and foster deeper engagement.
Improved Conversion Rates: By integrating visual search technology, lifestyle brands can better guide users towards making a purchase. The ability to showcase similar products or suggest complementary items enhances upsell and cross-sell opportunities, leading to increased conversion rates.
Competitive Advantage: Embracing visual search early on allows lifestyle brands to gain a competitive edge in their industry. By adopting innovative technologies, brands signal their commitment to staying ahead of the curve and meeting evolving consumer expectations.
Key Considerations for Implementing Visual Search
While the benefits of visual search are evident, it is essential for lifestyle brands to consider a few key factors before implementing this technology:
Image Quality: To ensure accurate search results, it is crucial to provide high-quality images that clearly represent the intended product. Proper lighting, angles, and an uncluttered background contribute to the effectiveness of visual search.
Optimized Metadata: Metadata plays a vital role in the visibility of images on search engines. Implementing relevant keywords and captions can significantly improve the discoverability of visual content.
Seamless User Interface: A seamless and intuitive user interface is paramount for a successful visual search experience. Brands must invest in user-friendly design and navigation to maximize engagement.
Data Privacy and Security: Given the sensitive nature of images, data privacy and security must be a top priority. Brands should ensure responsible handling of user data and comply with relevant regulations.
The Future of Visual Search
The future of visual search looks promising, as advancements in artificial intelligence and machine learning continue to refine its capabilities. As lifestyle brands strive to deliver personalized experiences, visual search will undoubtedly play a significant role in their marketing strategies. The integration of augmented reality and virtual reality technologies with visual search is set to unlock even more exciting possibilities for brands seeking to engage customers in innovative ways.
Conclusion
Visual search is no longer a novelty, but a powerful tool that can amplify lifestyle brands and transform the way they connect with their target audience. As a leading business and consumer services website development company, World Web Builder strongly believes in harnessing the potential of visual search to help brands stand out in their industry. By embracing this innovative technology, brands can enhance their user experience, increase engagement, improve conversion rates, and gain a competitive advantage. Stay ahead of the curve and unlock the full potential of your lifestyle brand with visual search today.