How to Grow Your Practice Using SEO for Dentists - LaV1
Feb 25, 2023
Services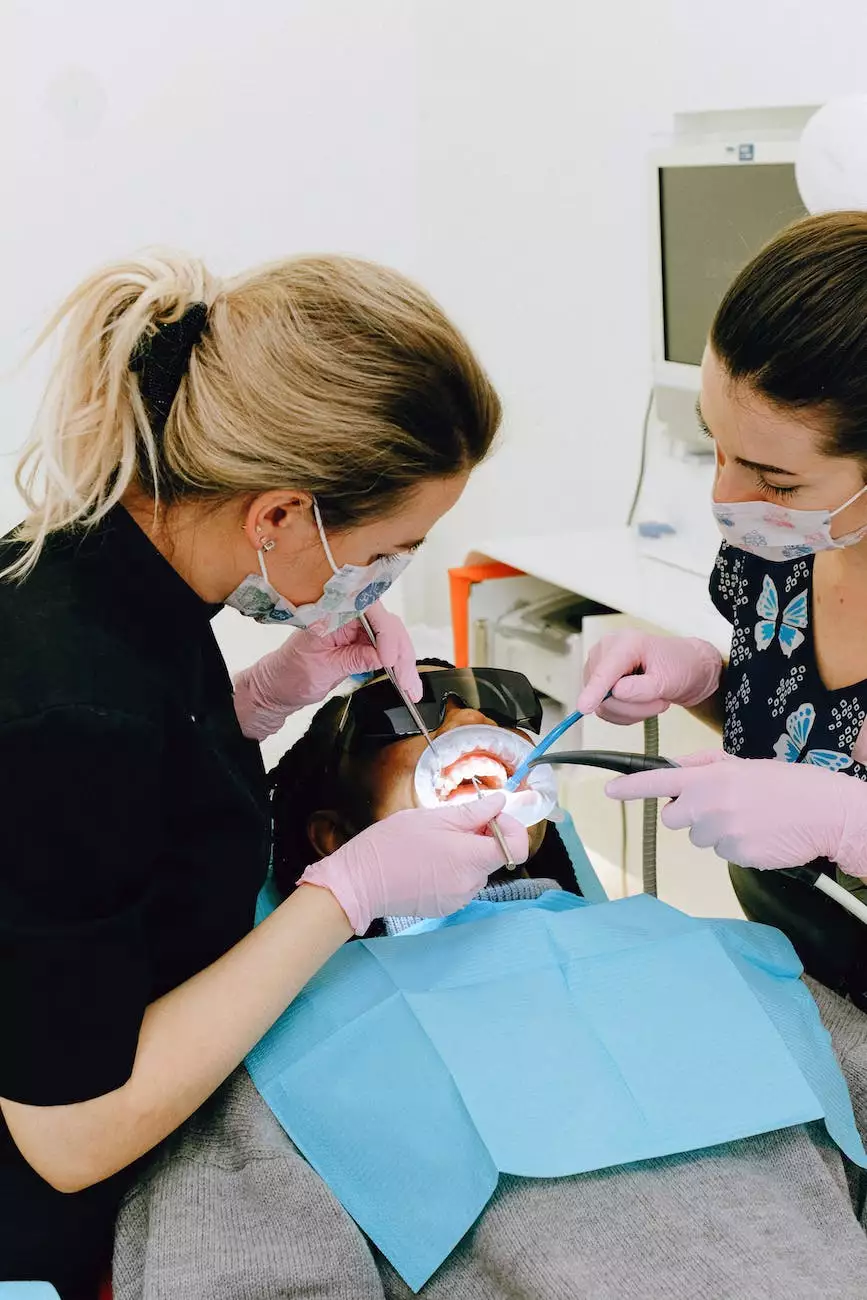 Introduction
Welcome to LaV1! We are a professional website development company specializing in business and consumer services. In this article, we will provide you with comprehensive information on how to effectively utilize SEO for your dental practice, helping you improve your online visibility and attract more patients.
Why SEO Matters for Dentists
In today's digital age, having a strong online presence is crucial for any business, including dental practices. Search Engine Optimization (SEO) plays a vital role in ensuring that your practice appears prominently in search engine results. By implementing effective SEO strategies, you can increase your website's visibility, drive targeted traffic, and ultimately grow your practice.
Keyword Research
One of the first steps in optimizing your website for search engines is conducting thorough keyword research. Identify the keywords and phrases that potential patients are using when searching for dental services. Utilize keyword research tools to determine the competitiveness and search volume of these keywords. By choosing the right keywords, you can optimize your website and attract relevant traffic.
On-Page Optimization
Optimizing the content on your website's pages is essential for both search engines and users. Here are some key elements to consider:
Page Titles
Ensure that each page on your website has unique and descriptive titles that include relevant keywords. This helps search engines understand the content and improve your ranking.
Meta Descriptions
Write compelling meta descriptions for each page, summarizing the content and enticing users to click through. Including relevant keywords can further improve your click-through rates.
Header Tags
Use header tags (H1, H2, H3, etc.) to structure your content and highlight key information. Search engines consider header tags when determining the relevance and importance of your content.
URL Structure
Create clean and user-friendly URLs that include relevant keywords. A well-structured URL can improve click-through rates and make it easier for search engines to understand your content.
Keyword Placement
Strategically place your target keywords throughout your content, including in headings, paragraphs, and image alt tags. However, ensure that the keywords are used naturally and do not result in keyword stuffing.
Content Creation
Creating high-quality, informative, and engaging content is key to attracting and retaining patients. Here are some content ideas for your dental practice:
Procedure Descriptions
Provide detailed descriptions of the dental procedures you offer, including what patients can expect, benefits, and aftercare. This helps educate and build trust with potential patients.
Oral Health Tips
Share practical tips and advice on maintaining oral health. This positions you as an authority in your field and provides valuable information to your audience.
Patient Testimonials
Include testimonials from satisfied patients to showcase your expertise and the positive experiences of others. Testimonials help build trust and credibility.
FAQs
Create a frequently asked questions section to address common inquiries from patients. This demonstrates your willingness to provide transparent and helpful information.
Local SEO Strategies
As a dental practice, targeting local patients is crucial. Here are some key local SEO techniques:
Google My Business
Create and optimize your Google My Business listing. Ensure that your information is accurate, including your address, contact details, and opening hours.
Local Directory Listings
List your practice on relevant local directories, such as Yelp and Yellow Pages. Verify and update your information regularly to maintain consistency.
Local Keywords
Incorporate location-specific keywords in your content to target patients in your area. This helps improve your visibility in local search results.
Online Reviews
Encourage happy patients to leave online reviews for your practice. Positive reviews can boost your reputation and attract more local patients.
Mobile Optimization
In today's mobile-driven world, ensuring your website is optimized for mobile devices is essential. A mobile-friendly website improves user experience and can positively impact your search rankings.
Monitoring and Analytics
Regularly monitor your website's performance using analytics tools. Track key metrics such as traffic, conversions, and bounce rate. Analyzing this data helps you identify areas for improvement and measure the success of your SEO efforts.
Conclusion
By implementing effective SEO strategies, you can significantly grow your dental practice's online visibility and attract more patients. LaV1, a leading website development company specializing in business and consumer services, is here to help you every step of the way. Contact us today to learn more about how we can assist you in optimizing your website for search engines and achieving your business goals.