Remarkable UX Design Teams
Sep 12, 2018
Blog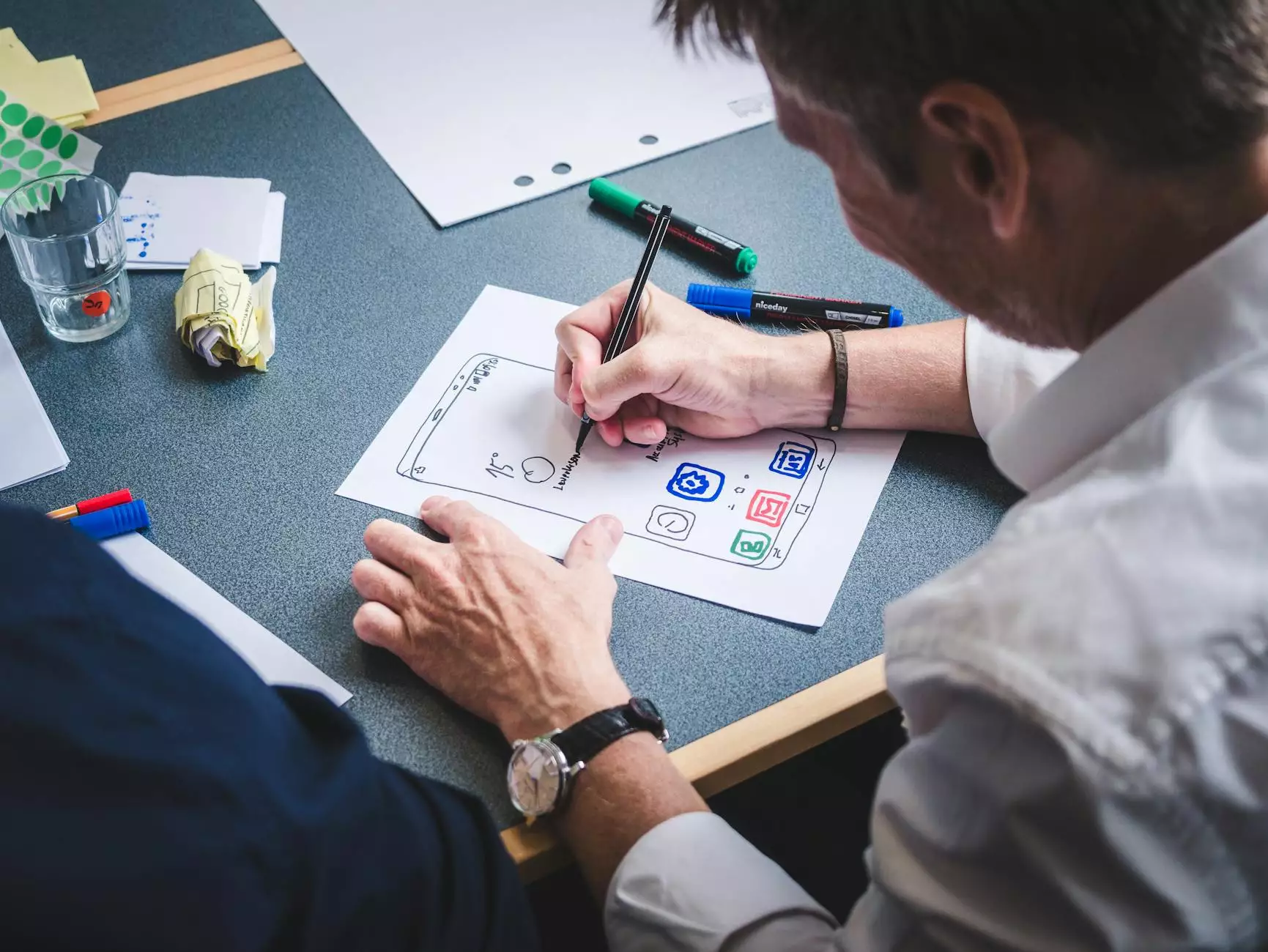 Welcome to World Web Builder's insights on UX design teams within the business and consumer services category of website development. Our dedicated and highly skilled teams are committed to delivering exceptional user experiences through innovative design and cutting-edge strategies. In this article, we will explore the key attributes that make our UX design teams standout and how they can help your business succeed online.
Understanding the Importance of UX Design
When it comes to building successful websites, user experience (UX) design plays a pivotal role. UX design focuses on creating seamless, intuitive, and user-friendly interfaces that engage visitors and drive conversions. At World Web Builder, we recognize that a great user experience is essential for establishing trust, enhancing brand reputation, and maximizing the overall performance of a website.
The Expertise of our UX Design Teams
Our UX design teams at World Web Builder possess a diverse set of skills and expertise to ensure your website exceeds expectations. Here are some of the core competencies that set our teams apart:
User Research: Our teams conduct in-depth user research to gain a profound understanding of your target audience's needs, preferences, and behaviors. This research forms the foundation of our UX design process, allowing us to create personalized and tailored experiences.
Information Architecture: We excel in structuring information on websites, ensuring easy navigation and clarity for users. Our teams carefully organize content, streamline navigation menus, and employ effective categorization techniques to enhance user flow.
Wireframing and Prototyping: Using industry-standard tools and techniques, our teams create detailed wireframes and interactive prototypes. These visual representations allow clients to visualize the user journey and provide valuable feedback early in the design process.
Visual Design: Our talented designers work closely with our UX teams to craft visually appealing interfaces that align with your brand identity. We pay meticulous attention to color schemes, typography, and graphic elements to create cohesive and captivating designs.
The UX Design Process at World Web Builder
Our UX design process is meticulously crafted to deliver outstanding results. Here's an overview of the steps our teams follow:
1. Discovery:
We start by gaining a deep understanding of your business goals and objectives. Our teams collaborate closely with you to define key performance indicators and establish the project scope.
2. Research and Analysis:
Our UX designers conduct extensive market research and analyze user behavior to identify opportunities and challenges. We also audit existing websites to gather insights and make data-driven decisions.
3. User Persona Development:
Based on our research findings, we create user personas that represent your target audience. These personas help us empathize with users and design experiences tailored to their needs.
4. Information Architecture and Wireframing:
We meticulously plan the website's information architecture, ensuring intuitive navigation and clear content hierarchy. Wireframes are then created to visualize the structure and layout of each page.
5. Visual Design:
Our talented designers bring the wireframes to life by applying visually pleasing aesthetics. We aim to strike the perfect balance between aesthetics and usability, creating visually stunning interfaces that align with your brand image.
6. Interaction Design and Prototyping:
We create interactive prototypes to simulate user interactions and test functionality. This iterative process allows for refinement and fine-tuning of the user experience before development begins.
7. Usability Testing:
We conduct thorough usability testing to validate the effectiveness of our designs. Feedback from real users helps us identify areas for improvement and make necessary adjustments.
8. Iterative Optimization:
We continuously evaluate and optimize the website based on user feedback and data analysis. Our teams monitor website performance, make data-driven decisions, and implement enhancements to ensure ongoing success.
Why Choose World Web Builder?
At World Web Builder, we go above and beyond to ensure your website stands out from the competition. Our commitment to excellence, combined with our expertise in UX design, sets us apart in the industry. Here's why you should choose us:
Proven Track Record: With years of experience in website development, our UX design teams have successfully delivered exceptional results for numerous clients across various industries.
Tailored Solutions: We understand that every business is unique. That's why our teams work closely with you to create tailored UX solutions that align with your brand, objectives, and target audience.
Collaborative Approach: We believe in fostering strong partnerships with our clients. Our teams maintain open lines of communication, involving you at every stage of the design process to ensure your vision comes to life.
Continuous Improvement: We stay updated with the latest UX design trends and methodologies. Our teams consistently strive for improvement, providing you with innovative solutions that keep your website ahead of the curve.
Result-Oriented Focus: Our ultimate goal is to deliver measurable results for your business. Our UX design teams employ strategies that drive conversions, increase user engagement, and boost overall website performance.
Contact World Web Builder Today
Ready to take your website's user experience to the next level? Contact World Web Builder today and discover how our remarkable UX design teams can unlock the full potential of your online presence. We look forward to partnering with you and helping your business thrive in the digital landscape.