Welcome to The All American Steakhouse - A True Steak Lover's Paradise
Mar 30, 2023
Portfolio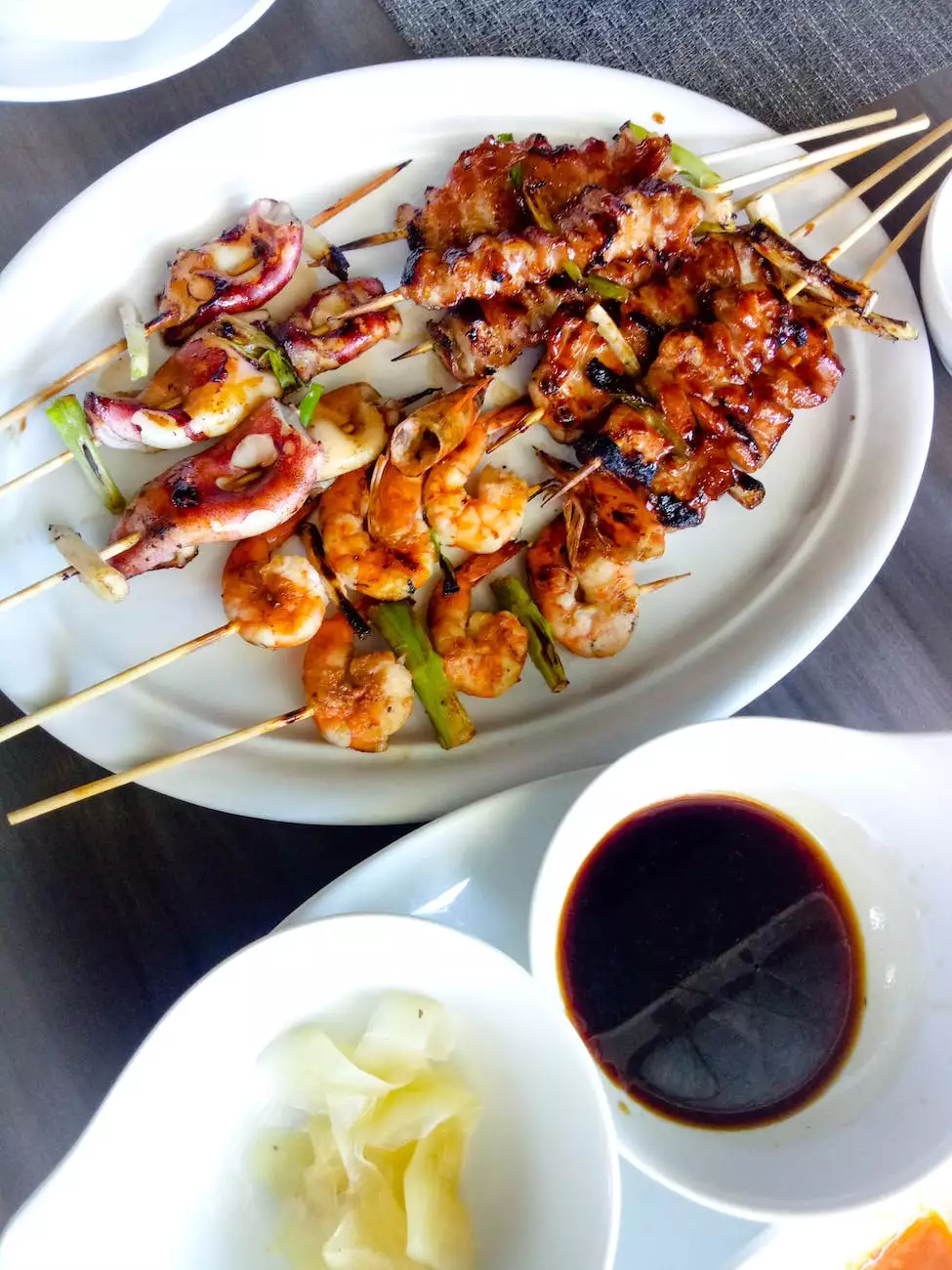 At The All American Steakhouse, we pride ourselves on offering an unparalleled dining experience for all steak lovers. From the moment you step into our restaurant, you'll be greeted by the tantalizing aroma of sizzling steaks, perfectly cooked to your liking.
Unmatched Quality and Exceptional Taste
Our commitment to delivering the finest quality steaks is unwavering. Each steak is carefully selected from the best cuts of meat, with marbling that guarantees a melt-in-your-mouth tenderness. Our skilled chefs masterfully prepare each steak, seasoned to perfection and cooked to your preferred level of doneness.
Whether you prefer a classic New York strip, a tender filet mignon, or a hearty ribeye, we have a selection that will satisfy even the most discerning palates. Our steaks are served with a variety of mouthwatering sides and sauces, ensuring a truly memorable dining experience.
Impeccable Service and Warm Hospitality
At The All American Steakhouse, we believe that outstanding service is just as important as exceptional food. Our attentive and friendly waitstaff are committed to making your visit as enjoyable as possible. From recommending the perfect wine pairing to catering to any special requests, we go above and beyond to ensure that every aspect of your dining experience exceeds your expectations.
Ambiance That Sets the Stage
Step into our beautifully designed restaurant, where the warm and inviting atmosphere sets the perfect stage for a memorable evening. Our elegant yet comfortable decor creates a welcoming ambiance that enhances your dining experience. Whether you're celebrating a special occasion or simply indulging in a well-deserved night out, The All American Steakhouse is the ideal destination.
Unforgettable Private Events
Looking to host a private event? The All American Steakhouse offers exclusive packages for celebrations, business gatherings, and special occasions. Our dedicated event planning team will work closely with you to customize every detail, ensuring that your event is a resounding success. From intimate gatherings to large corporate functions, we have the expertise and resources to make your vision a reality.
Experience the World Web Builder Difference
World Web Builder, a leading provider of website development services in the Business and Consumer Services industry, is proud to be associated with The All American Steakhouse. With years of experience and a deep understanding of our clients' needs, we deliver innovative, visually stunning, and highly functional websites that leave a lasting impression.
Our dedicated team of web developers and designers work closely with clients to create customized online solutions that capture the essence of their brand. From eye-catching visuals to seamless navigation, we ensure that every element of the website is optimized for maximum impact and user engagement.
By utilizing the latest technologies and adhering to industry best practices, World Web Builder delivers websites that not only look great but also rank high on search engine results pages. Our expertise in optimizing websites for search engines enables us to position our clients ahead of the competition, leading to increased visibility, organic traffic, and ultimately, higher conversions.
Trust in Our Track Record
At World Web Builder, we have an extensive portfolio of successful projects, including websites for top restaurants like The All American Steakhouse. Our track record speaks for itself, showcasing our ability to deliver exceptional results and help businesses thrive in the digital landscape.
Partner with World Web Builder today and take your online presence to new heights. Contact us to discuss your website development needs, and let us create a digital masterpiece that will not only attract visitors but also convert them into loyal customers. Experience the World Web Builder difference and watch your business flourish.